The best thing about Indian weddings has to be their sheer colourfulness. Bright saris in every hue imaginable, sparkling golden jewellery and of course a beautiful bride, dressed head-to-toe in red. It's quite odd that the wedding we'd been anticipating for so many months (literally since I first met Sav) is now behind us; as though we might have dreamed it. Yet unopened gifts and conspicuous RSVPs that remain dotted around the house serve as a reminder that there's now a lovely new member in Sav's family. Of all the gifts and blessings they received, this painting has to be my favourite - isn't it beautiful?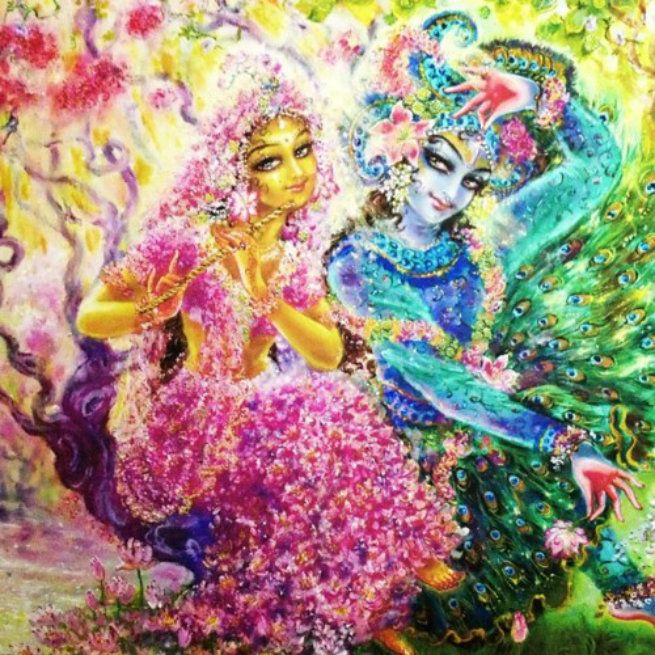 * Radha Krishna
is a Hindu
deity
. With Krishna, Radha is acknowledged as the Supreme Goddess, for it is said that she controls Krishna with Her love.
It is believed that Krishna enchants the world, but Radha "enchants even Him. Therefore She is the supreme goddess of all. Radha Krishna"