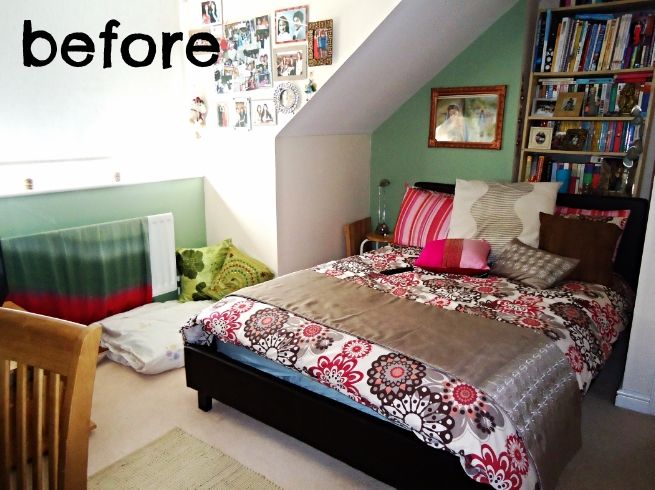 Remember this post? Yes, it was a very long time ago and no, I didn't give up on the idea. It's just that squeezing the complete overhaul of a room in and around... well, life, can be tricky. And so maybe the project ended up moving at snail's pace. Like three months on I'm still waiting on furniture (!) BUT, the ideas are in and, to avoid a bedroom that looks fresh out of the Argos catalogue, I'm actually hoping to make some of the decorative/accenting pieces myself.
The thought of redecorating came, to be a bit cliché, in a flash. I recall looking around and just thinking, 'gosh, it looks a bit busy in here!'. And so, two overriding inspirations in mind, began my make-over endeavour.
1. I wanted my room to "grow up" a bit - to take it out of the teen time-warp it was stuck in.
2. It needed streamlining. Less clutter and less colour, a real haven for human-battery-recharging.
It is a work in progress and yes, I have just moved my books from behind my bed to... errr, beside my bed. Temporary measure only, I assure you.
SL x