I've been receiving an awful lot of lovely comments and compliments on here lately - and I'm not lying when I say that email notifications from Blogger (telling me someone has written on my blog) make me want to punch the air, ever so slightly, in satisfaction (yes, I'm a little bit sad) - because the fact that my random ramblings might have inspired any interest in anyone but myself or stirred even the slightest of emotion in another is genuinely a wonder to me. Those beautiful words of positivity and of encouragement mean a lot to me. So thank you, first and foremost, lovely readers and followers for your kindness and time. The particular words that pretty much summed up my current merry sense of fatigue were, "the best exhaustion is that of a full life." I couldn't say it better if I tried. I'm shattered but unbelievably happy after a very full week and, ironically, even fuller weekend. They say a picture is worth a thousand words - so here's a little snapshot into the weeks antics and ideas…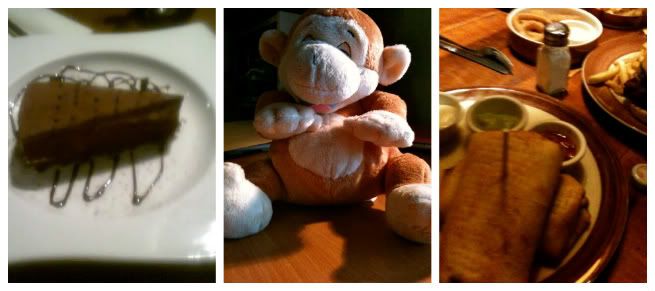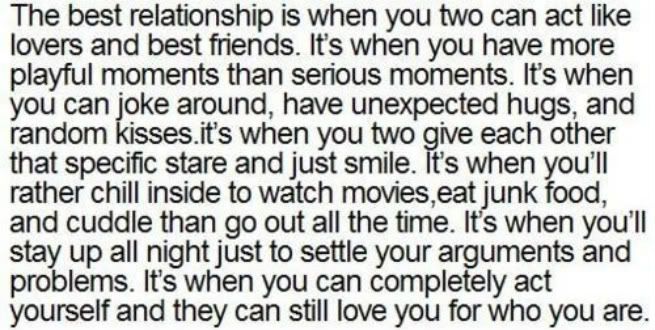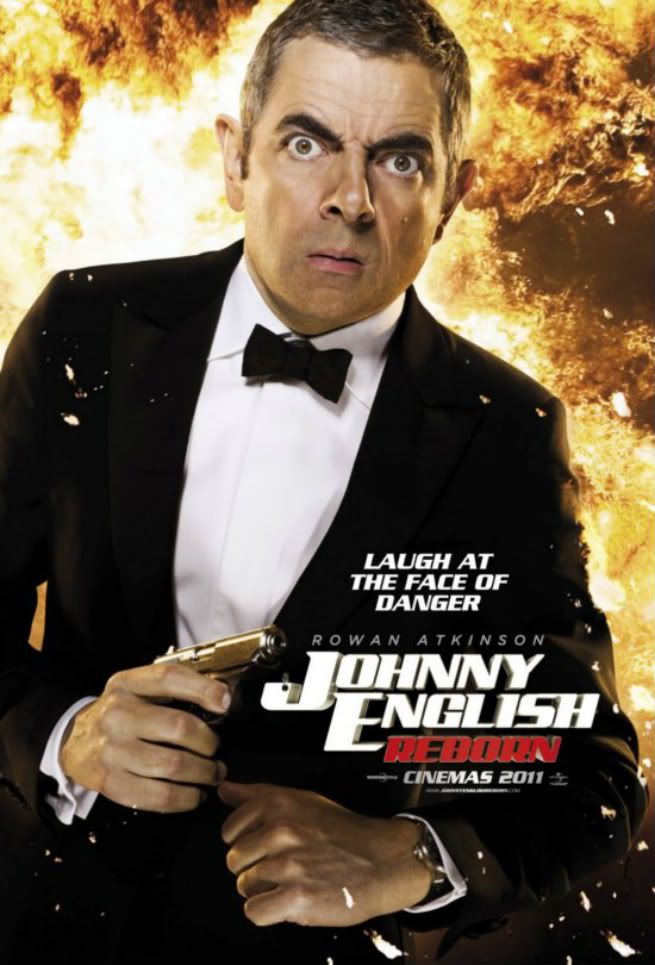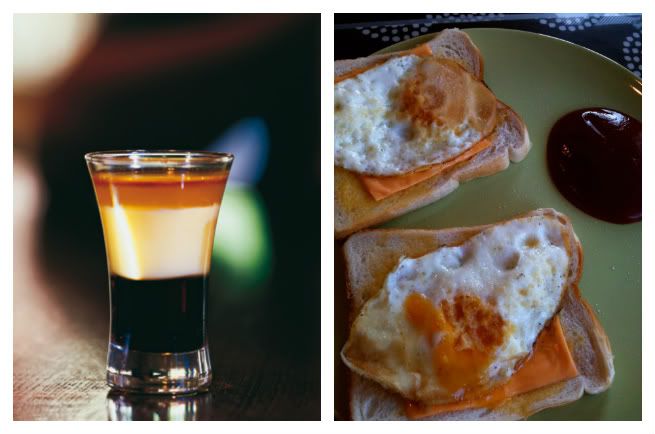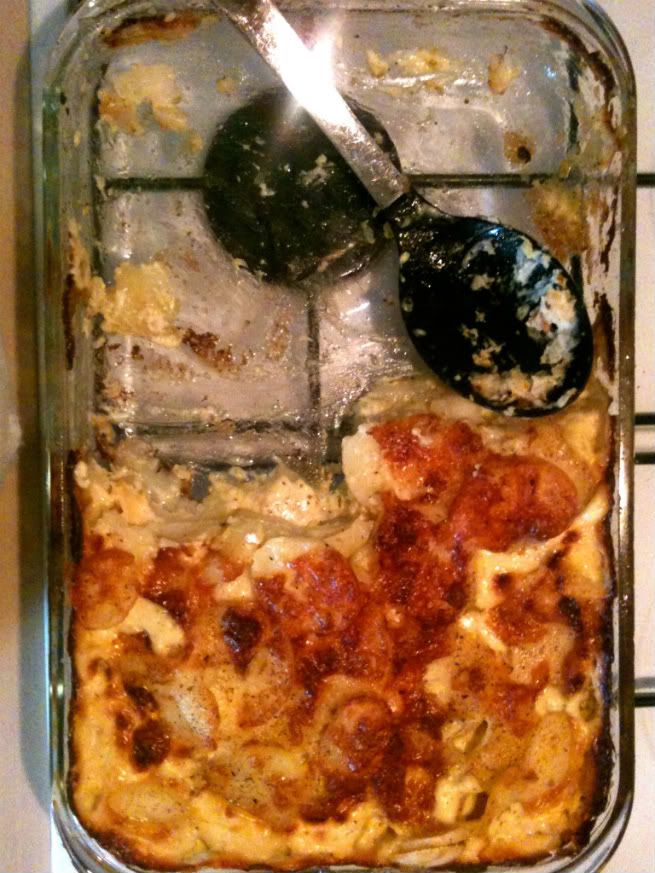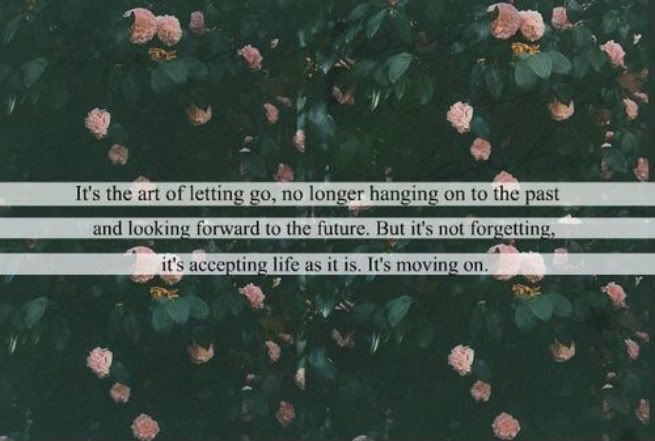 ….which included...
…a new found love for Chiquito's Chimichangas - after years of playing it safe with a plain-jane Burrito, who'd have thought (extraordinarily greasy-sounding) deep-fried tortilla wraps could be so mouth-wateringly delicious?
…a first gift, my "cuddle monkey". There's a certain thrill, innocence and perhaps even sanctity about "firsts" - first date, first kiss, first gift…. so this, really, made my week.
…Johnny English. After all these years, Rowan Atkinson retains his rip-roaring ability to crease me up laughing with his facial expression alone - quite literally doubled over, gasping for breath, in hysterics. It's been a long while since I laughed so hard (that too in public, that embarrassing silent laughter that makes you look like you're having a spasm) but despite initial reluctance to break my Orange Wednesday tradition, this one was more than worth it. Mr Bean's inherent ability to transform from complete bum to absolutely brilliant within the space of a few seconds is, truly, priceless.
…discovery of the most lusciously delicious shot in the world. Off the record, between you and me, I asked the bartender for a "sweet shot" (classy, I know) and boy did I get sweet. He offered me an "orgasm" (no innuendo PLEASE), which would be caramel liqueur, a layer of Disaronno topped with creamy, yummy Baileys. Sweet, smooth and strong - 2 for 1 at The Slug and Lettuce is definitely going to be the end of me; considering I only started drinking in February I s'pose my attitude towards alcohol is on par with that of an underage drinker; I'm a kid in a candy store, curious to taste my way through everything and taste my way through fast. Looks like we may be at a stand-still for a while now though.
…and a little gallivanting around the kitchen following quite a long spell of AWOL. Cream, Cheese and Carbs, otherwise known as Potato Gratin, is most definitely comfort food at its absolute best, a wonderful family Sunday lunch, the best end to a beautiful weekend.
I'm set to start the next week, hopefully filled with as much laughter, as much positivity as the last. We often tend not to stop and think that time we spend dissatisfied, unhappy, is time that we will never have back. It is lost, wasted, because we chose not to make the best of the circumstance. So look for reasons to smile, not complain. Remember what's going right for you, not what's going wrong, and don't let tiny details ruin your whole day. Wishing you all a wonderful week ahead.
xxx