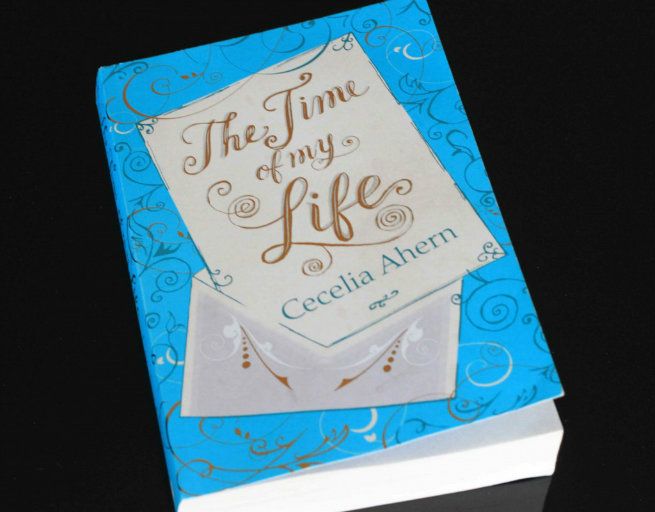 And seeing as we're talking about books, I thought I'd tell you about one I really loved recently (the one I bought on a buy one get one half price offer when I went to get Fifty Shades but ended up reading first when I left FS in the bf's car). In case you missed it in the title and the picture, it's called The Time of My Life, written by best selling 'P.S. I Love You' creator Cecilia Ahern. Having been intent to embark on the Fifty Shades journey, what with the promise of thrill, seduction and mystery, you've got to understand how markedly different in style and substance this was. It's innocent where the latter is dark. It's resolved where the latter is left incomplete. It's Irish where the latter is American.
"
Lying on Lucy Silchester's carpet one day when she returns from work is a gold envelope. Inside is an invitation – to a meeting with Life. Her life.
But Lucy's life isn't what it seems. Some of the choices she's made – and stories she's told – aren't what they seem either. From the moment she meets the man who introduces himself as her life, her stubborn half-truths are going to be revealed in all their glory – unless Lucy learns to tell the truth about what really matters to her.
"
For me, a pretty compelling reminder to tell the truth and live life well. Please read (girls only).
7/10.
xxx