Weekends in the the Ramanuj household entail a whole lot of lazing, reading, walking and more than anything, indulgence. Read pigging out (but hey, we do walk it off, okay?!).
So here it is - as
promised
. Indian meals as they go tend to be rather sumptuous. Full on feasts consisting of lentils and curries, accompaniments, condiments and sweets. So you can imagine they only fabricate when I really have the time to cook; not to be attempted when you're looking to throw together something quick. For lack of time today, I'm going to tell you a few rules of thumb - I'll get back to you with recipes over the course of a 'mini-series' if you like.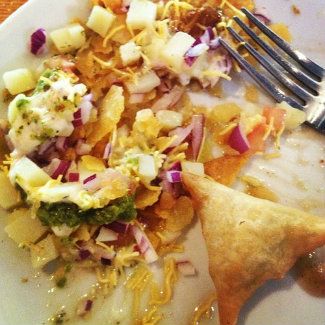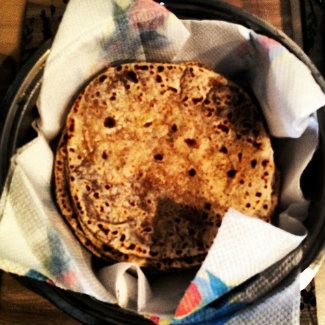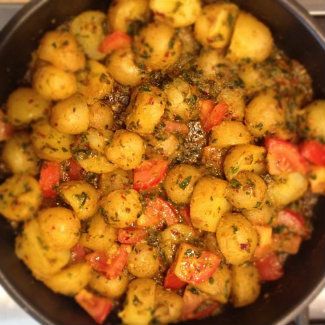 1. First, stop drooling. Thanks.
2. Indian meals are incomplete without poppadoms & pickles. In restaurants you tend to be served these two first; appetiser if you like while you wait for your food. The pickles come in a triad more often than not - a mild chutney (usually coconut based), a sweet one and a spicy, tangy number too. I'm all about the tang, personally.
3. Appetisers are followed by starters (duh) - called chaat. That would be picture numero uno.
4. We Indians usually wash down our spicy creations with milk, which can be flavoured with rose syrup or khus. Trust me, try it and you'll be converted.
For now, that will be all. But seriously, stop drooling.
xxx