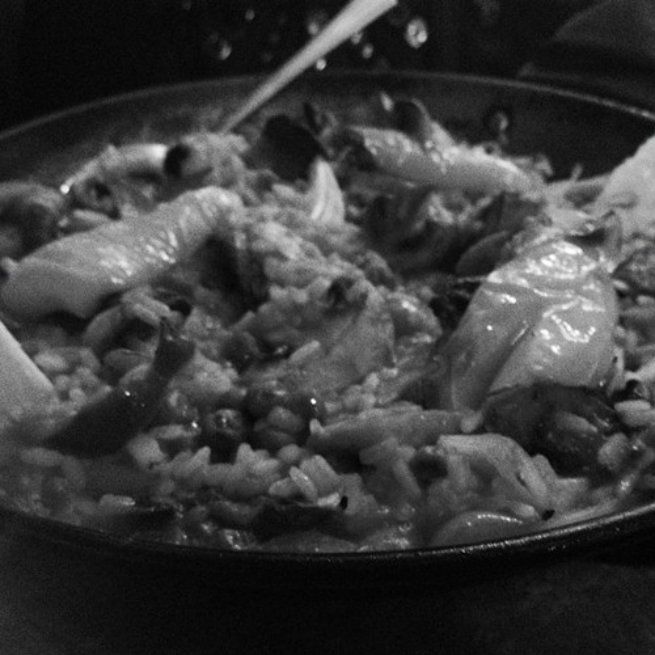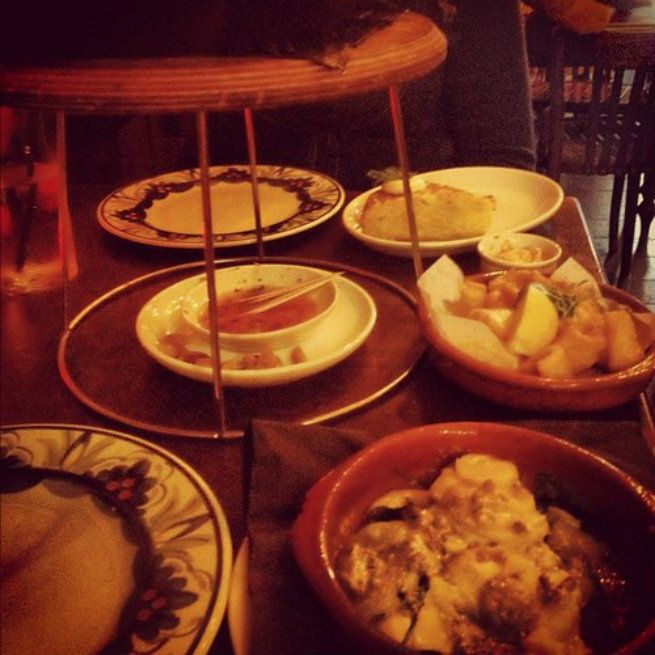 Can you imagine, me, Fat Girl Sim (yeah, not funny, I know), who eats anything (read everything, literally) under the sun [dead animals aside], having tried tapas only once in my life? Why? Search me.
Note, the first encounter being at Pinchito in Old Street, when Tapas and I made passionate love during one long, lazy, two hour session (Friday - long lunches where I worked at the time). Aceitunas y Almendras tostadas, tortilla de patatas y escalivada... sabroso, delicioso! Oh, sorry. That would be olives and toasted almonds, classic spanish omelet and roasted vegetable salad to us British folk. What kept me away so long? No clue.
Tapas and I were reunited in the middle of last week at the very lovely La Tasca in Watford. Oh and I also saw a very old (as in known her long, she isn't old!) friend. But nah, I'm all about the food ;) I had my first paella, like EVER, and I LOVED it. Huge, vast menu, lots of sangrias to choose from and best of all, not indecently expensive (*ehem*Pinchito*ehem*). Rumour has it they're closing down soon though so I'd hurry on over.
P.S. Sorry for the AWOL (again!).
La Tasca, 63 The Parade, Watford High Street, WD17 1LJ