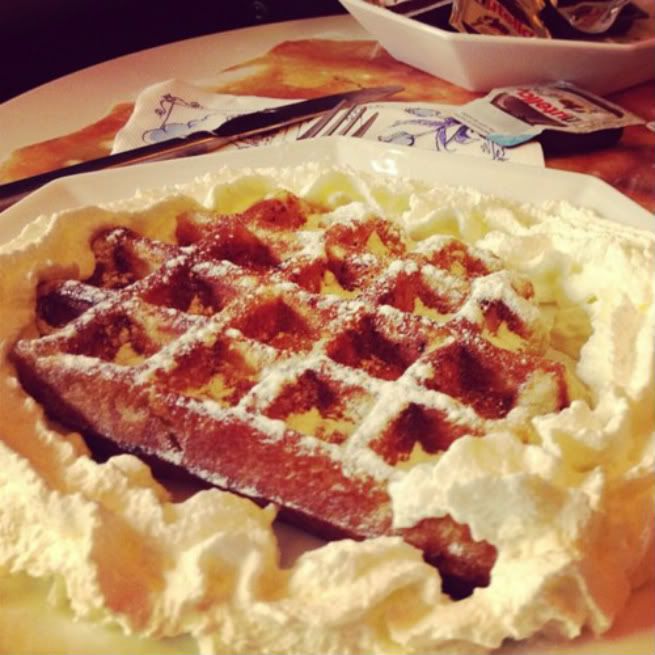 You know what they say; you can take the girl out of the city but you can't take the city out of the girl. I'm a fiend for new places - always strange, bustling and unknown; as for Amsterdam, it's forever etched in my heart as my first (albeit super-short) trip with the bf, as completion of six magical months together and, yes, you guessed it, as the waffle capital OF THE WORLD. Uh-uh. Before you interrupt. I know what you're going to say. But no. I need taste no more waffles before I testify because it's impossible to make one yummier. IM-PO-SSI-BLE.
So yesterday's antics, to satisfy a burning waffle craving?
Yeah… I didn't have any choice. Thinner, crispier and not quite the same; but still sufficient to hit that sweet, waffly spot. Recipe is here.
xxx