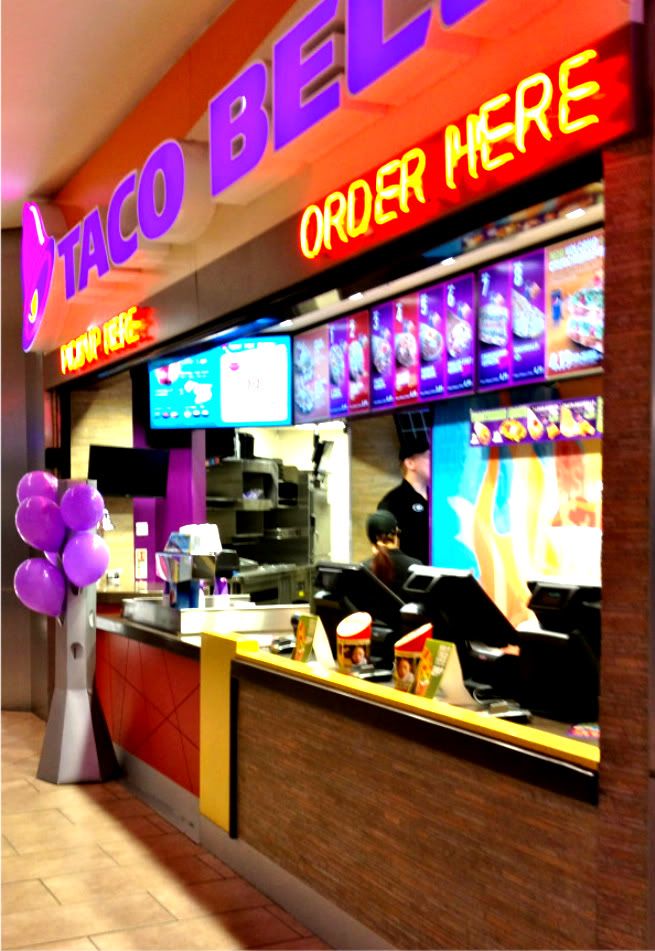 If you've ever been to the States, you'll know what I'm talking about. Fast food à la Mexicain?! Why the HELL has England not caught on? Yeah we have Chiquito's; tasty tequilas, cheesy chimichangas…but how long does it take them to bang out a burrito? Not two minutes, I can tell you that. Taco Bell has to be waaaaay up there on my list of American loves (close contenders would be Hershey's kisses, New York style Pizza and Chips Ahoy chewy choc-chip cookies) so you can imagine my excitement when a friend told me they'd opened a restaurant here in the UK…. albeit some 50 miles away.
Taking FULL advantage of a boyfriend on leave, off we sped round the M25 to Lakeside shopping centre in Thurrock purely for the thrill of a 99p taco and 7-layer burrito (yes, I've got the good life). And boy was it worth every single one of those 50 miles; fast food, yet so spicy, so fresh and not all that unhealthy (hey, count out the chips and the burrito is actually not half bad!). The best thing of all? Its location slap bang in the middle of an American-style food court housing everything from Spanish to Sushi, from Burger King to Bella Italia and from KFC to Krispy Kreme's. So when he decided he'd rather have cookie dough than churros for dessert… guess what he found? Exactly that.
xxxx
For more information, visit the Lakeside Shopping Centre Website; if you're a foodie like me, this place is well worth a visit.