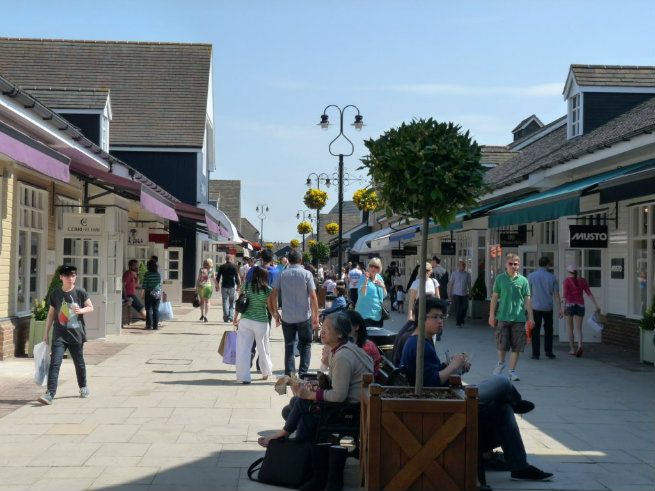 Yes, I heard you. There I was banging on about cheesecakes, chocolate cakes and the revelation of Pizza Express take outs - when in actual fact, I was on my way home from Bicester. Got it. Bicester Village. Where to begin.
When I was first dragged up last year
in my less than impressed demeanour
(key word - dragged, I
really
didn't understand the point), it's fair to say I missed all the charm. Big deal, you'll pick up a Jimmy Choo handbag knocked down from £3934857858676 to just shy of £400... but, errrrrm,
I don't usually spend even 10% of that on a bag. *Awkward*
One trip later, a boy's holiday shorts bought, Crêperie Amélie spied, I'm a convert. Cath Kidston, love. Superdry, love. Random kitchenware stores, luuuuuurve. True, I didn't actually buy anything (just moved + student = times of frugality) but I'm pretty sure a pre-Christmas expedition with the shoe-loving, handbag-hunting flatmate will sort that right out. I can imagine it would be right charming with all the fairy lights as well. Must visit.
Bicester Village Shopping Centre is a designer outlet centre on the outskirts of Bicester, a town in Oxfordshire, England.
50 Pingle Drive, Bicester, Oxfordshire OX26 6WD