If you live or work near the Barbican then you'll probably know all about Whitecross Street Food Market - personally, it was something of a revelation a few summers ago... but it's come to be a bit of a go-to lately. It's fabulous, fresh and filling food for well under a fiver be it
Thai, Mexican, Indian, Italian, Brazilian, Chinese or the traditional Friday fish & chips. Pie and mash, soups and sandwiches, salads, falafal, or maybe you fancy a curry? It's all there and then some. Every day (though there is by far a lot more choice Thursday-Friday) from about 11 to 3, trucks + stalls boasting authentic, freshly prepared & lip-lickingly delicious cuisine from all around the world line this otherwise
non-descript EC1 street, t
ransforming it into an aromatic wonderland for foodies. It makes for a captivating atmosphere too, almost carnival-like, a vibrant, bustling melting pot of suit-clad city workers, many clearly regulars, tourists + food lovers.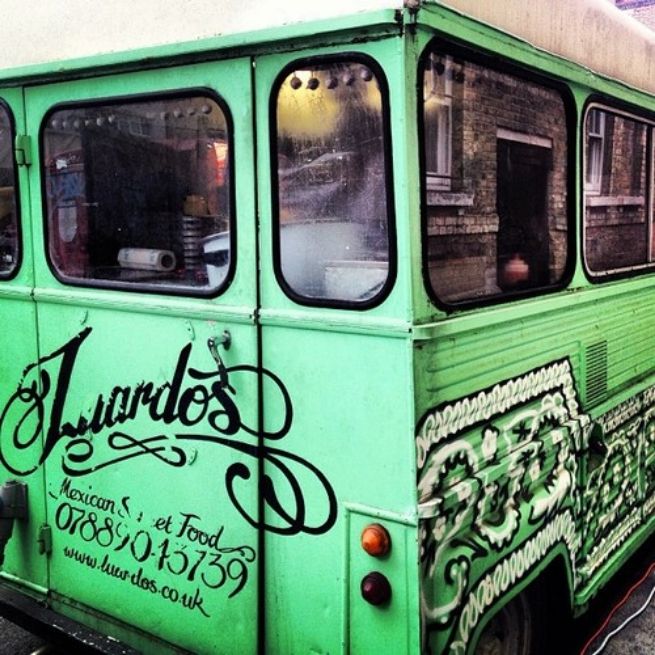 Of the tried and tasted, I'd award first prize to possibly the most delicious Kachori Chaat known to mankind (outside of the homeland of course), a bowl full of steaming hot vegetable jalfrezi served with made-as-you-wait chappatis coming in a close second. The Vietnamese vegetable dumplings are worthy contenders (cheap as chips, literally, £1.50 for 4!) and while we're talking chips, this market certainly knows how to serve 'em crispy, crunchy and piping hot.
I'm yet to try something Mexican at the Luardo's van (the queue's always too long by the time I get there - indicator, perhaps, that it's one of the better eats?) but I'm happily going to bumble my way through the stalls one by one.. of course for the pure and selfless reason of reporting my findings back to you...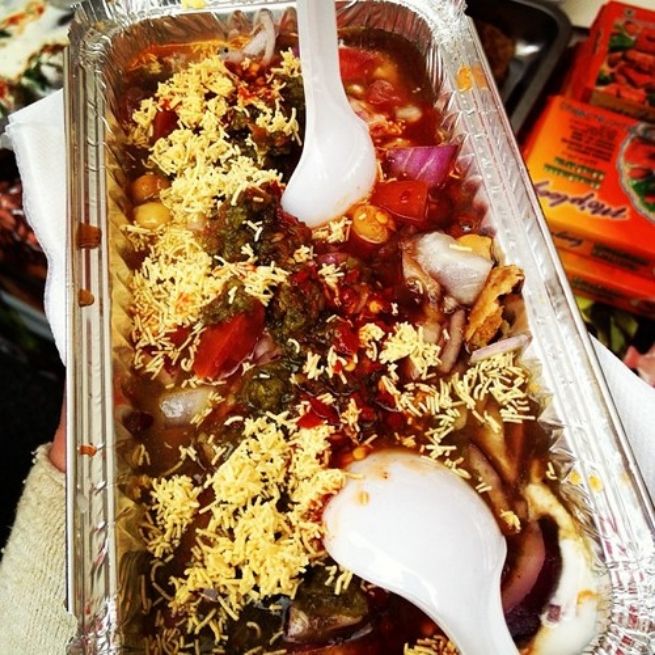 ...stay tuned ;)
x
Visit Whit
ecross Street Market,
Whitecross Street, Barbican,

EC1 Monday-Friday 11am onwards.